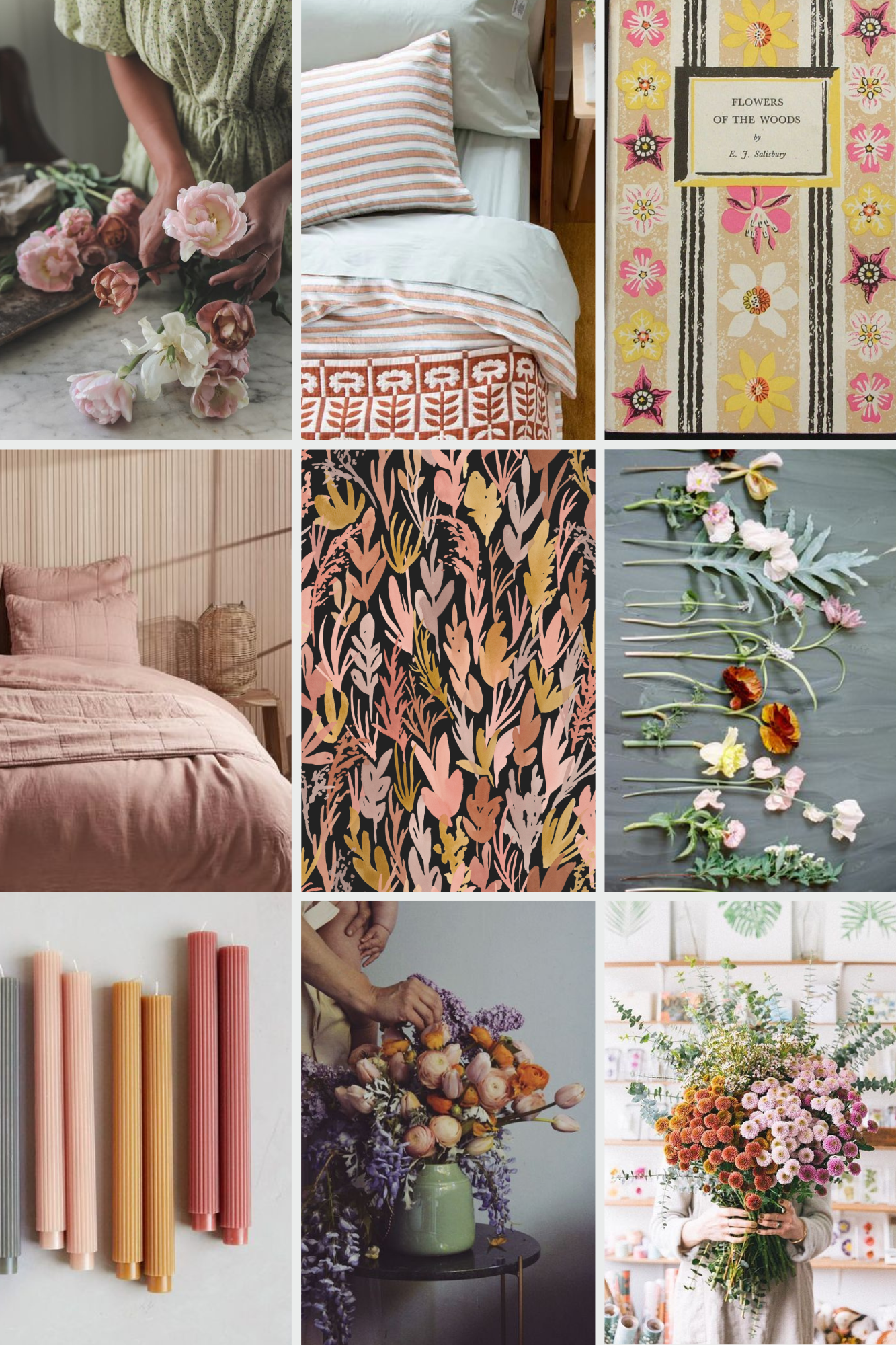 In a someday dream, I long to be a florist. Working with my hands, dressed to labor. Surrounded by flowers, tools, paper, vessels - all useful and beautiful in their own way.
An explosion of color and texture waiting to be made into something greater together, the sum of their parts. In some ways, this dream is a pretty close way of life to being an artist - mixing colors + shapes to make something magical out of many small and separate parts. 
The smells. The feel in my hands. The excitement as an arrangement takes shape.

In this dream, I have the best tools. Mostly because even in this dream - I am still a nerd to my core. The perfect apron. The Japanese cutting shears. Every vessel imaginable. I work with flowers all day long...ordering from farmers, arranging for customers, busying my hands and my mind with putting a bit more joy and calm and beauty in the world. One flower at a time.

Similar to my day job. Playing. Building. Mixing. Making.
And in all ways - similar to daily life. Building parts and pieces into something beautiful. Something fleeting. Something to be shared and admired, or kept to yourself to spread a small moment of joy in your day. 

In honor of my flower shop-owning dreams AND our first-ever floral wallpaper launch, enjoy this menagerie of floral-hued beauty meant to inspire you to invite some beauty, color, nature into your space.
Find more inspiration on our floral curated Pinterest board. 
header image credits
body image credits