Our digitally printed wallpaper is sold by the yard.
These instructions will help you calculate your usage by yard to enter into our calculator.
Please note, these instructions and calculator, are provided for your estimate usage only. We recommend having your wallpaper installer come and measure the space to get the correct dimensions and confirming wallpaper usage prior to order. We can not be responsible for accurate wallpaper measurements. This ensures you order the correct amount for your space in your initial order, as we are unable to guarantee a perfect color match if additional yardage is needed to be printed in a separate order.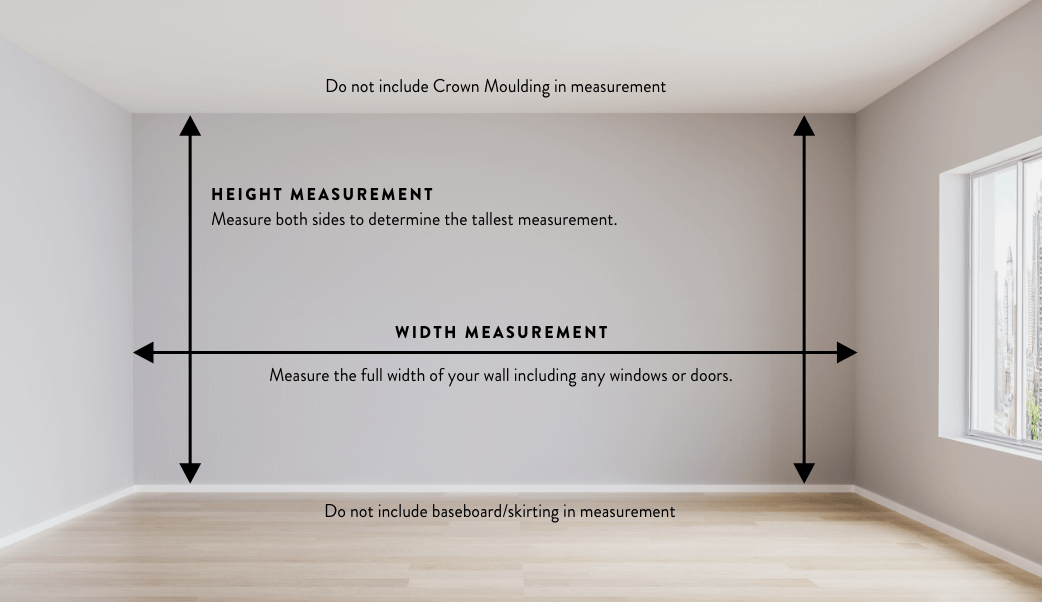 Enter the Height and Width of your walls

Enter the total in feet and the calculator will show you the estimated amount needed in yards. Please note this is based on our 27" wide papers.

STEP 1

Measure and add up the total width of the ALL walls in which you'd like to apply wallpaper.
STEP 2

Measure the height of the walls, excluding molding or baseboards.
STEP 3

Enter the totals into our online calculator.
STEP 4

This calculator will automatically total the yards of wallpaper you'll need. We recommend ordering 10% overage, and checking your totals with your designer or installer to ensure accurate order and measurements.
STEP 6

Install day, happy dance, enjoy your new Color Kind Studio wallpaper.
We always encourage ordering a swatch prior to placing your production order. Our patterns are hand painted, and digitally printed - so colors may vary slightly from screen to your space.
Powered by AZEXO Shopify page builder