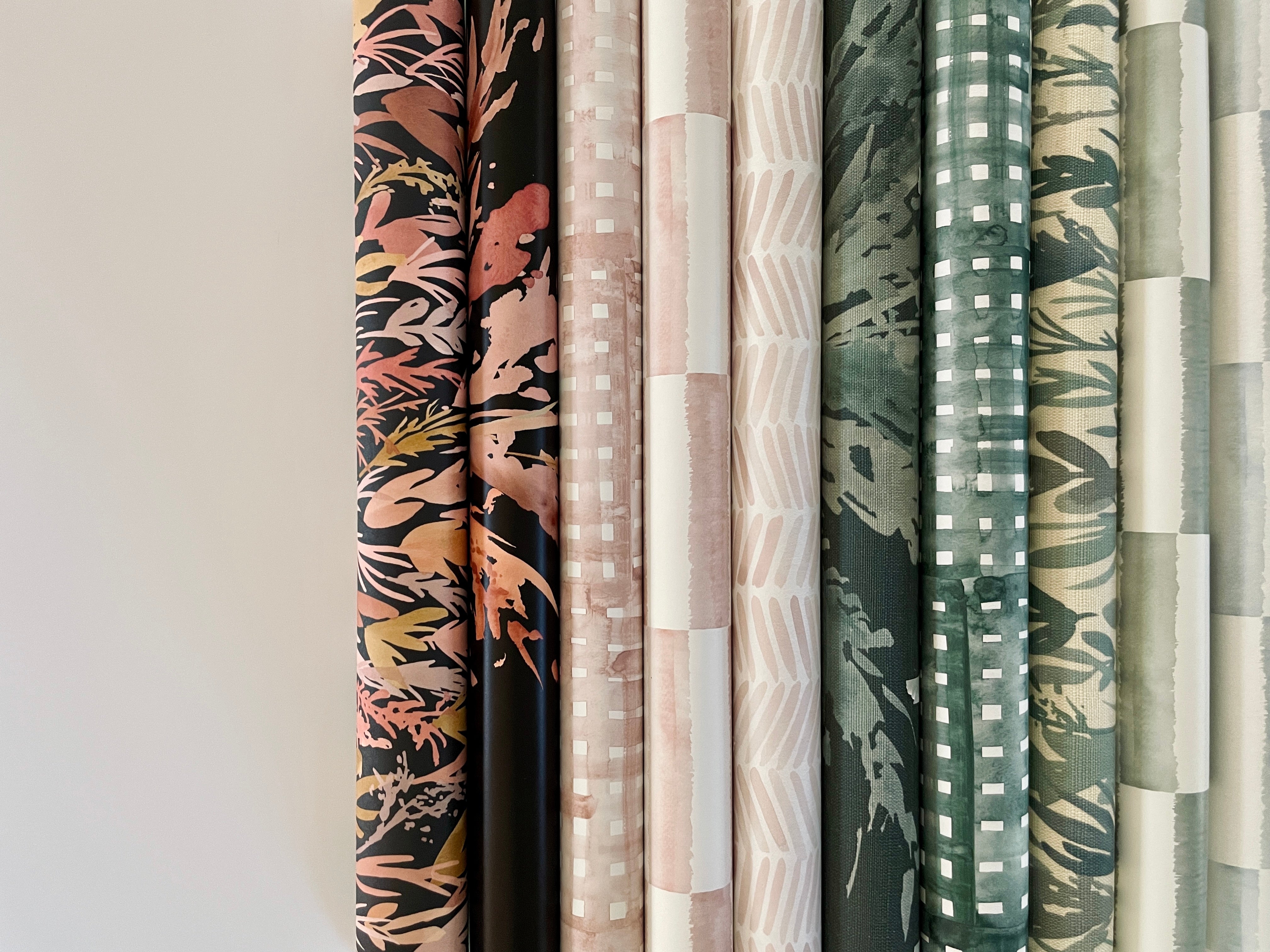 Ahhh. Fall. The arrival of cooler temps AND our new line! So many things to welcome in this fresh new week.
We believe home is a space to tell your story. A place to refresh, connect, play, find inspiration and seek joy. To feel safe and surrounded by peace. Needed these days more than ever, our homes are like a soft hug at the end of a weary day.
Our fall collection was created with this in mind. Exploring the world around us. Getting curious, getting creative, doing our best to build a world that we'd want to live in. Paying homage to the great design and architecture classics of checks, chevrons and stripes - seen again and again in classic design throughout history. We love the calming, repetitive structure these designs provide - reimagined in our painterly hand and watery hues.
This structure is balanced with our FIRST ever florals. A nuanced and abstracted wild flower and a larger than life pampas grass. Both beautiful in their own way- and just the statement you need in your story. 
Each of our patterns is first painted, by hand, mark by mark, color mix by color mix. It's what you've loved about our work from the launch of our brand - and what we love about designing each pattern. New for fall are new-to-us grounds in non-woven fibre and grasscloth. Both used in wallpaper design for eons, but brought into our Color Kind Studio in a way that truly enhances the artistic nature of our work. 
We can't wait to share this line with you, to see it in your space, to become a part of your story.