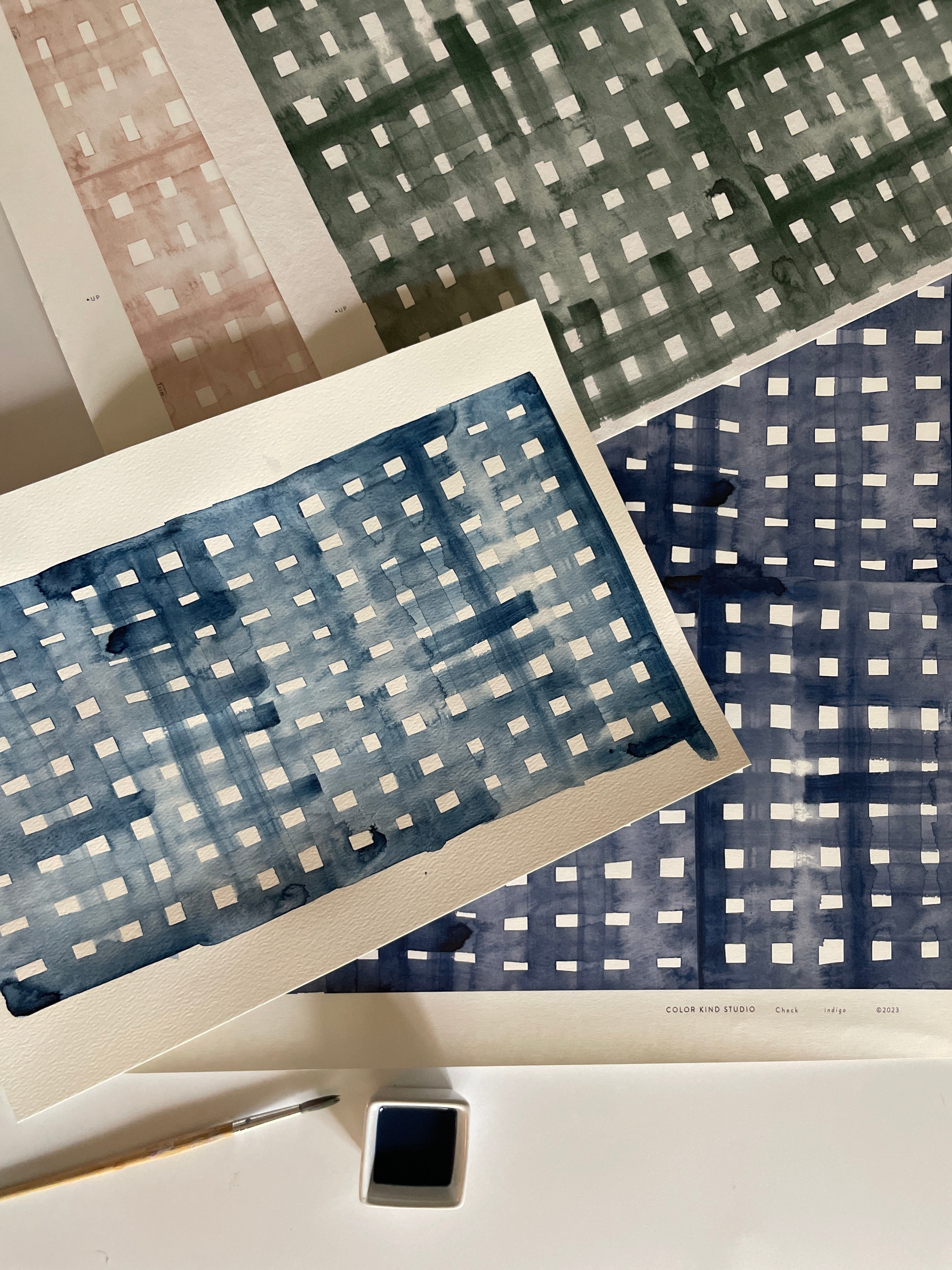 As design styles go, we're squarely in camp classic. We love a timeless look for most of our purchases - home or fashion. Styles, pieces, and patterns that have proven again and again just how versatile and fail-proof they are.
The perfect white tee.
Straight-leg jeans.
Natural wood finishes.
The absolute best white paint (benjamin moore white dove, btw.)
We'll layer in some unexpected twists to keep our classic style fresh and personal. A curious and unique way to make the classics, classicly OURS.
Stacks of colorful necklaces layered over our white tee.
Black biker boots for our straight-leg jeans to dump into.
A copper tray and piles and piles of books adorn our wood console.
The perfectly blush sofa and overdyed indigo rug that cozies up our living room.
As classics go, the well-loved check checks all the boxes. (see what we did there😘)

The check pattern dates back to Egyptian hieroglyphics, Bronze Age pottery patterns, and 15th-century European paintings, art, and artifacts and is seen today across all home and apparel design categories.

We love it for its gridded simplicity AND its versatility. We're so excited to be putting our own spin on this beauty with our aptly named Check wallpaper.

Our version blends the symmetry of the check with the watery flow of our brush and paint. It's the perfect interpretation of the check to adorn your space.

In three of our favorite colorways : thyme, indigo and pink sand, all stunners! We dream of seeing (and using) this pattern in mudrooms, kitchens, and reading nooks.
If you're a check lover in need of more inspiration, check out our check dedicated Pinterest page for more to love.