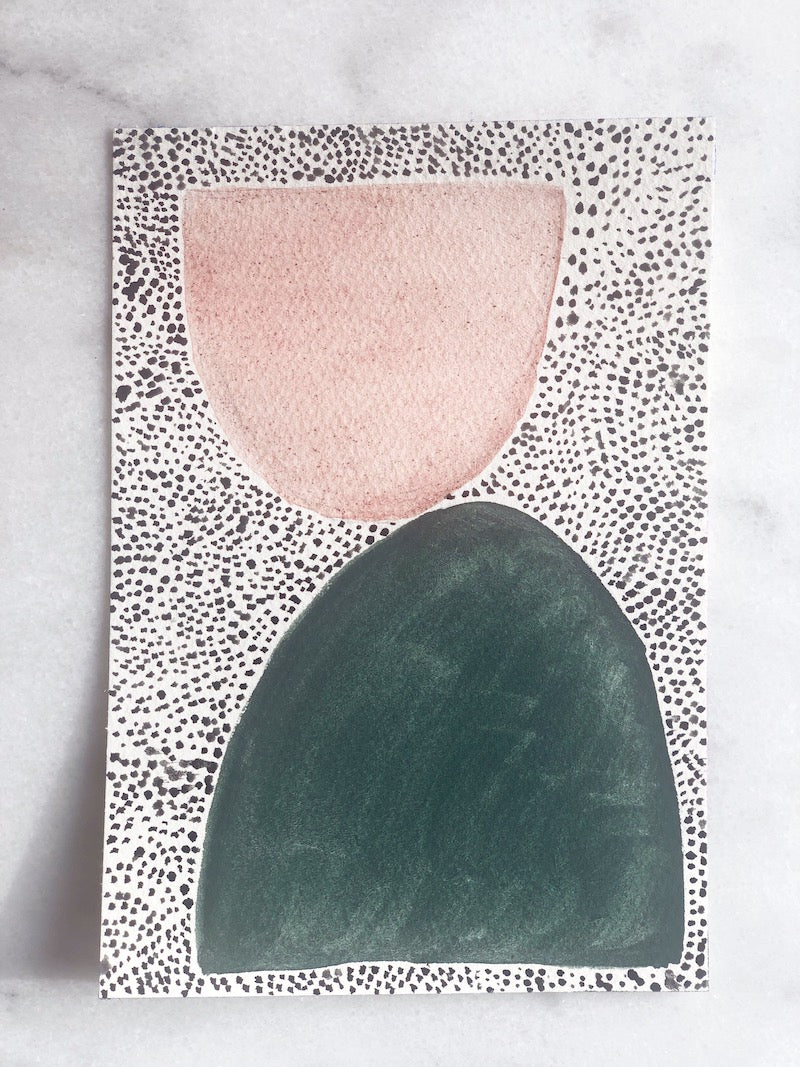 I tend to think in color. Ever since I was a small child, I've been drawn to the emotions + feelings color can convey. I like to study it, find meaning behind combinations and create unique combos in my art and my home. Today, I'm crushing on an eternal fave of mine - pink + emerald green. Sometimes thought to be preppy in look - I'm calling cool and loving the richness of the green against the softness of the pink. Emerald grounds and anchors the airy blush, lending a sophistication to any space or style it graces.
It feels especially luxe in interiors to me, perfect for a hotel or restaurant adventure. Wes Anderson's Bar Luce in Milan take full advantage of this color combo for the most picture-worthy bits.
In fashion, I love the playful girliness this combo evokes. Sophisticated + rich, it's a combo I layer in my closet often.