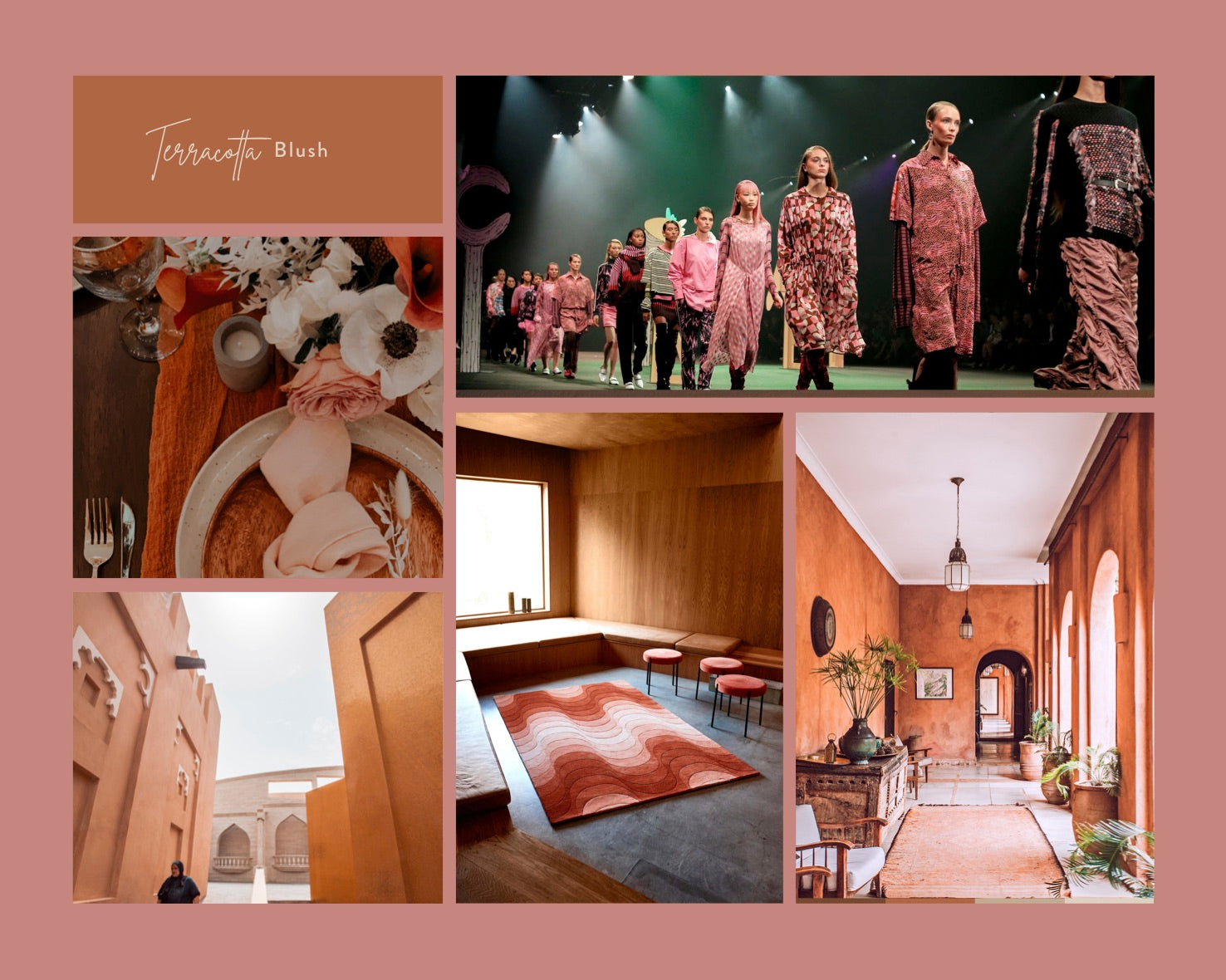 One of my favorite parts about the art and products I design is the study and development of color palettes. I'm constantly searching nature, books, art, images for unexpected combinations to inspire my next palette.

A favorite palette that I return to again and again is the mixing of terracotta and blush. The rich, earthy terracotta balanced against the dusty, romantic blush gets me every time whether in nature (New Mexico sunsets,) fashion or interiors. 
A lovely little visual feast for your eyes this Monday morning. 
Interested to try a bit of this in your own space, the Color Grid in Terracotta gives just the right balance to these beautiful hues. 
Image credit clockwise from top right: 1, 2, 3 , 4, 5 .