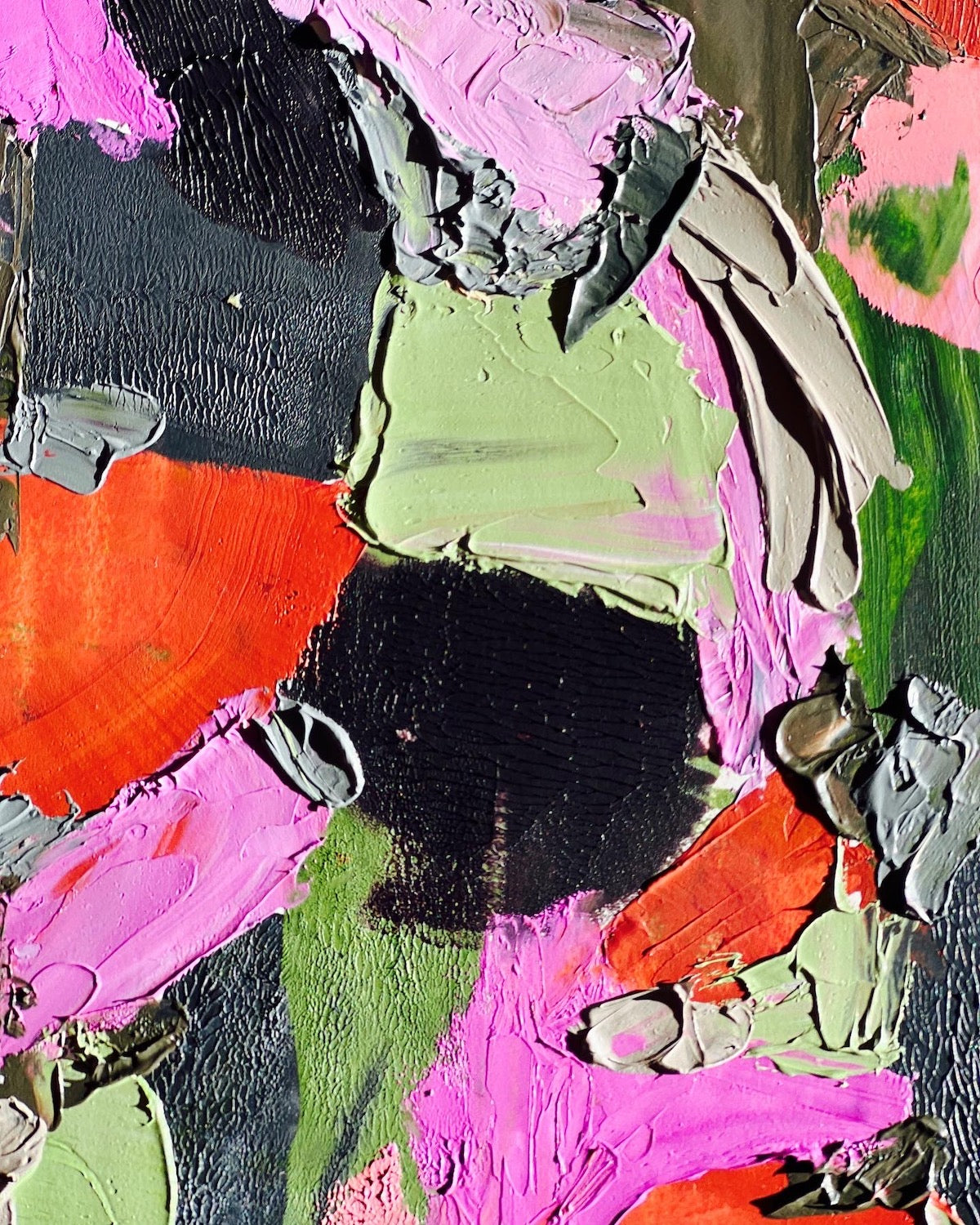 As you know, I'm a fan of creativity. And a fan of beginnings. To me, both of these open-ended, go anywhere prospects bring a sense of adventure, play and wonder to my days and life. 
This year, I've been easing in slowly to 2022. Prioritizing time to make, to dream, to think. To truly connect with my creativity and to center myself. 
This slow start to the year is allowing me to DREAM bigger about what this studio, my art and life can look like in the months ahead. 
A few of my favorite ways to connect + center myself creatively, that I practice most days:
Morning Pages : 8 years ago, I was gifted The Artist's Way while going on sabbatical from my creative executive work. This book, and her simple and well-loved practices of morning pages and artist dates - were just the fuel my creative soul was longing for, and largely spurned me on a return to daily making, writing and more hand's on creativity. Morning pages are three pages, handwritten that you do each morning. This practice helps to get some of my squirrel brain thoughts out of my head and onto paper, sometimes becoming a project or idea to chase down later - and other times something that I'm so glad to have released so I can go on about my day without all that NOISE clamoring around. If you're more of a listener than a reader, the author of The Artist's Way - Julia Cameron recently did an interview with Elise Loehnen on Elise's new (and wonderful) podcast. 
Listen :  I'm a fan of listening to music or podcasts while I work and paint in the studio.  A few faves on heavy repeat these days: My go-to studio playlist, my dance-around the kitchen playlist, the GOOP podcast, loving anything Esther Perel: here on paradoxical relationships and this one asking are your relationships alive?
Meditation : I have been meditating for several years, but in the past year become more consistent in my practice. A few teachers that have really helped keep me engaged, inspired and deepening my practice: Sarah Blondin and Lalah Delia - both of which are teachers on Insight Timer, my favorite meditation app. 
Being a student: : Learning + being  a student (with actual homework) has renewed my sense of experimentation. Something that I'd gotten away from as I launched my wallpaper line as I focused on the business side of launching a business. Most painting was only for creating patterns for wallpaper. Becoming a student again has inspired me to play, take more risks and try new mediums. I hope that whatever your passion is that you'll take advantage of all the great training and learning opportunities that exist in our world!
Tell me friends, what are the rituals you're loving right now?
What's keeping you grounded, yet inspired?
Calm, yet creative?
Learning and growing, yet celebrating right where you are?