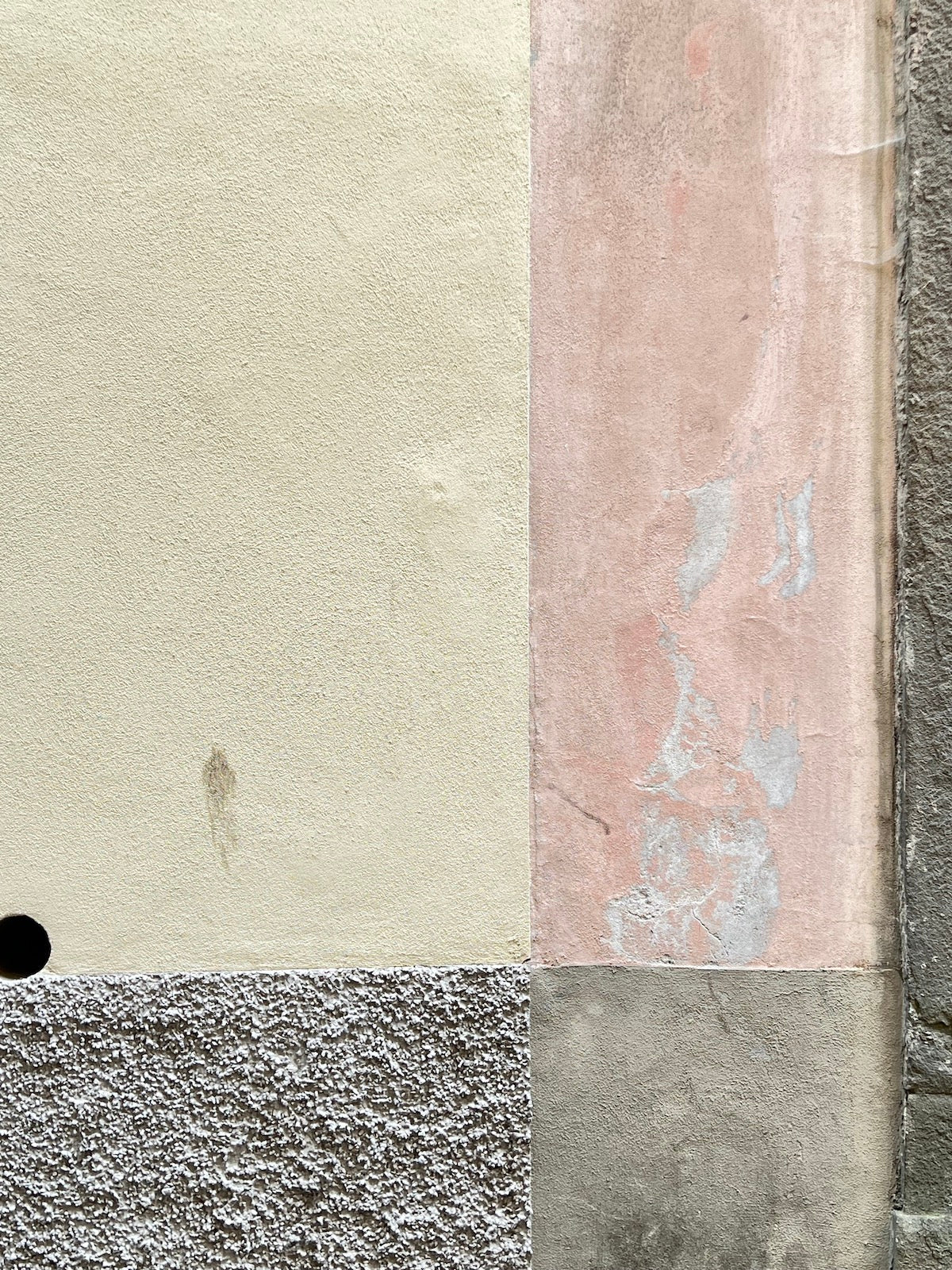 This year, my mind and body have felt restless. I can think of many reasons for this : an ongoing messy end-ish to this pandemic, the past two years of being more rooted at home, the resulting change in routine, a constant curiosity about this business, my studio, what the future holds.
Throughout it all, my studio has been my colorful escape, providing me the space to blend, create and discover joy.
This spring has been a productive time for Color Kind Studio, continuing to build our business and create new wallpaper patterns which I adore.
But this past month, I left the studio and stepped out of my creative repose, for an adventure. 
Travel inspires me; it is a refocus, moment of discovery, and always colorful. I was so thrilled to return to Italy and the colors and textures that inspire my work endlessly.
Sun faded villas, shadows of reds from half empty wine glasses, splashes of color from beautiful florals, reimagined watercolors, imprint in my head. I envision new patterns, new work, new wallpaper, a fresh source of inspiration.
I see beauty in every moment and connect to a greater sense of joy.
As an artist, the inspiration of travel follows me into my studio. My last few weeks of joy have become a meditative feature to my studio time.
As I swatch I recall the blended sunsets of the Mediterranean, the glow of the stars, the flashes of women walking the streets in beautiful dresses. Time spent with friends, sharing meals, creating memories and sparking creative connections.
Travel and art are a source of joy. An endless supply of inspiration. One that connects me to the beauty around and within me, not just while traveling - but always accessible.
In each product and piece of art we make, my hope is to channel this curious joy, this beauty, this calm share it with others. I hope our new selection of art and wallpaper inspire the same sense of wonder in your space.
2022 has been a year of colorful transformation, I look forward to even moree adventure ahead.
Mostly, I look forward to making connections and adding beauty to your space and days through our art, design and inspiration.
What is currently inspiring you?
Stay joyful and creative, always!