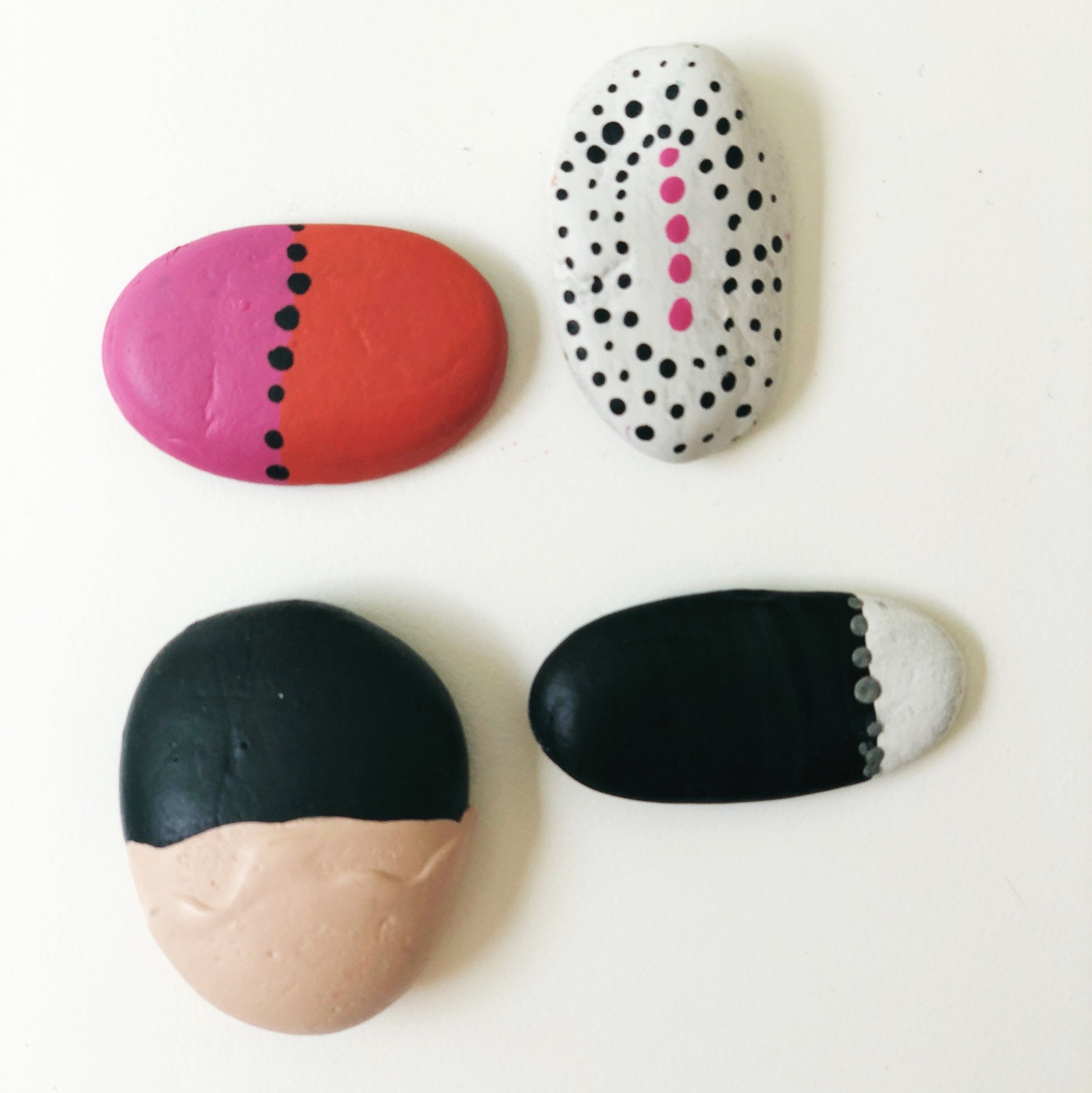 Happy Thanksgiving Week friends! Aside from family, gathering and the wonderful amounts of food set to cross our path this week, one thing we also look forward to is the extra space in our day to make some fall-inspired art. We're sharing a few of our favorite art breaks to celebrate the natural beauty of fall. These projects are easy to do. Perfect for adults + kids alike, making for perfect turkey-day distraction if you need to keep extra hands out of the kitchen.
STICK EMBELLISHMENT. One of our favorite ways to collect + display driftwood, sticks and branches from our travels. This DIY can be made ombre modern, tribal inspired + floss wrapped, even party-fun neon.
ROCK PAINTING. We love to collect rocks everywhere we go. Beach stones, river rocks, cool shapes collected on a neighborhood walk. Almost as much as we love the collecting - is the painting + decorating. From simple color blocks, to intricate patterns or animals and unicorns - this little gem of a project becomes quickly addictive. Don't say we didn't warn youj.
LEAF PAINTING. We're adding this one to our routine for the week and can't WAIT to try our hand at all the amazingness. Like these adorable leaf sprites, unique patterns and cutie animals.
WHAT YOU NEED.
For all of these projects, you'll need a few of our favorite go-to supplies_
Assorted brushes. A variety of widths + shapes is useful for the many styles you may want to try.
Nail dotting tools. The BEST way to create those super crips dots for mandalas, eyes or spots.
Acrylic paints. We especially love this set for its rich vibrant colors and metallics.
Tape. We recommend taping your object to create crisp, sharp lines.