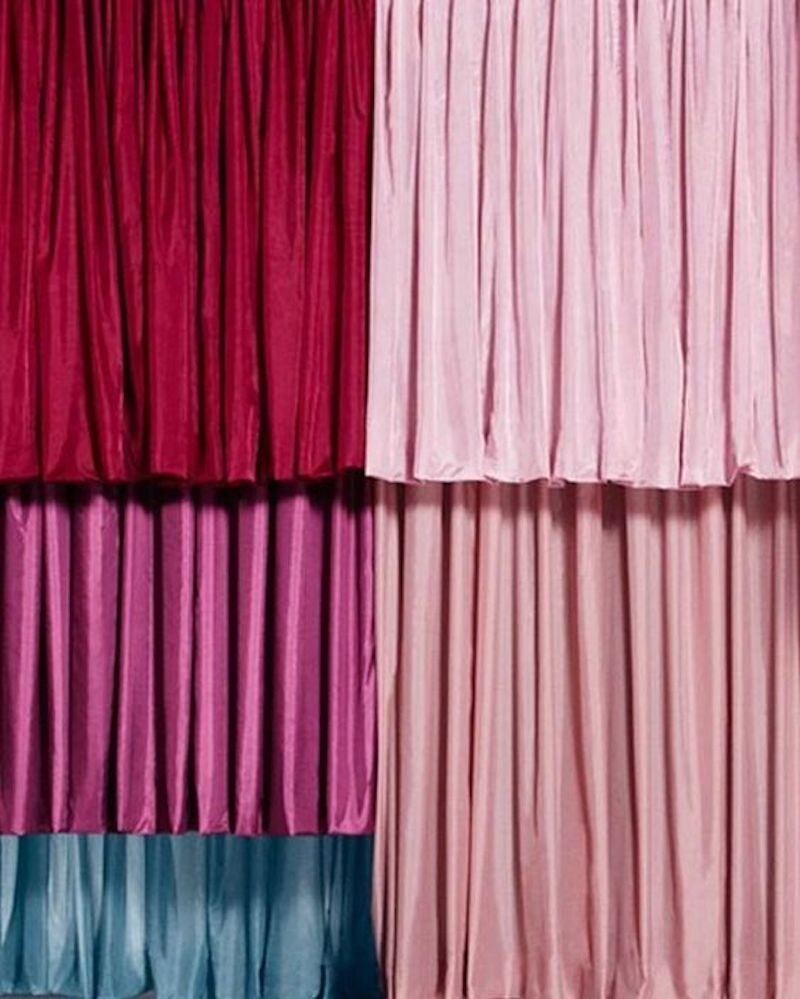 A constant for me throughout my life + career, whether in art, fashion, interiors or design has been my love for color. I'm constantly inspired by the thoughtful combinations around me, seeking new + quirky combinations on the regular.

I love collecting color inspiration from my travels, shopping, fashion, interiors, other artists, books - LITERALLY anything around me that might spark a future idea and putting it to use somehow later in my own design process. Not surprisingly, one of the most frequent questions I get when teaching a workshop is on the topic of color palettes and how and where to find inspiration.
Today, friends, I'm pulling back the curtain and sharing my not-so-fancy process with you.
Ideas for color combinations come from pieces I've collected, seen or been inspired by somewhere along the way. I'm constantly searching + collecting inspiration in books, in art, on Pinterest, in found pieces everywhere. I snap photos of everything, steal napkins, menus and business cards that might spark an idea later, and curate my collections into folders and bins to be used in my own work - whether in design, art or interiors.
For me, the more layered and varied the combination, the better. I have a few combinations that have been loved for a long time and others that I'm obsessed with for a season or a year.
To keep myself organized, I first dump all my original images + finds into my general Pinterest color crush board.
Next, I'll organize the images into smaller color stories (in private boards) for upcoming projects. For example, I have boards in process now for painting inspiration, a small home remodel I'm planning and one for a brand design project for a client. Creating new boards for each project helps to keep me organized and lets me look at the color palettes with fresh eyes for each use.
What I love most about always collecting color inspiration, is that when I'm ready to start a new project, design or painting - I've got a stockpile of inspiration to start from. I'll then create paint colors, pick fabrics or pieces to match my palette - and off I go!
I hope that some of these beautiful color combinations will inspire you to continue searching, saving and making!