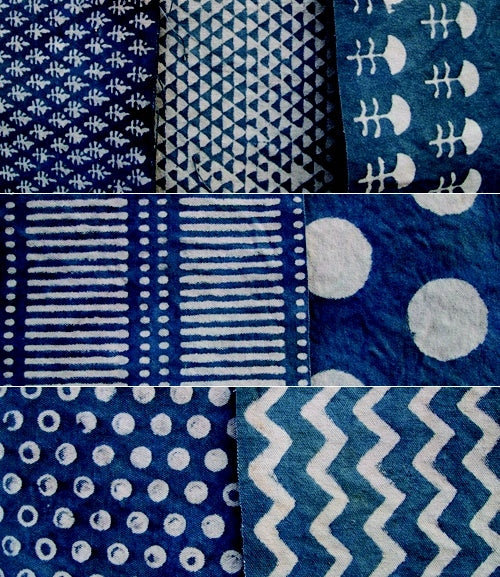 Today in color crush, we're talking all things indigo. One of our all time favorite of favorite colors. Maybe even the single top of the list favorite color for us both. Beautiful and rich, and used in fabric dyeing and art alike for its intense color.
We both loved this color as a child, growing up in the denim days of the 70's and 80's. Our true passion for the rich, rich shade of true indigo was deepened in our early career days in fashion + design. Days upon days spent in denim factories (for one of us) and days up on days spent shooting said denim on photoshoots (for the other.) The intensity of the color became even more intriguing the minute we got to play with it as a dye and a medium for creating.
Somewhere along the way a few trips to Japan, the discovery of 45 rpm and what can we say? We've never considered another shade that could top this one. It's a go-to in our closets, our home, our art - day after day, over and over. But why? We think it might be the versatility + warmth this hue provides. Like an old friend, a warm hug, a beautiful sunset. There's just something to this shade that gets us every single time.
A comfortable color, full of vibrancy and beauty. We love it equally on it's own, mixed with brights, blacks or pastels. For these color lovers, it's literally THE go to shade for anything from art to fashion to interiors that hits the mark for us in anyway shape or form.
At the moment we're eyeing these shoes, these amazing pants or this wrap jacket perfect for transitional weather. For home, we love this ottoman, these shams and this rug makes us swoon.
Are you a go or a no-go on our indigo obsession? If you're craving more, check out our Pinterest board here for other pretties.