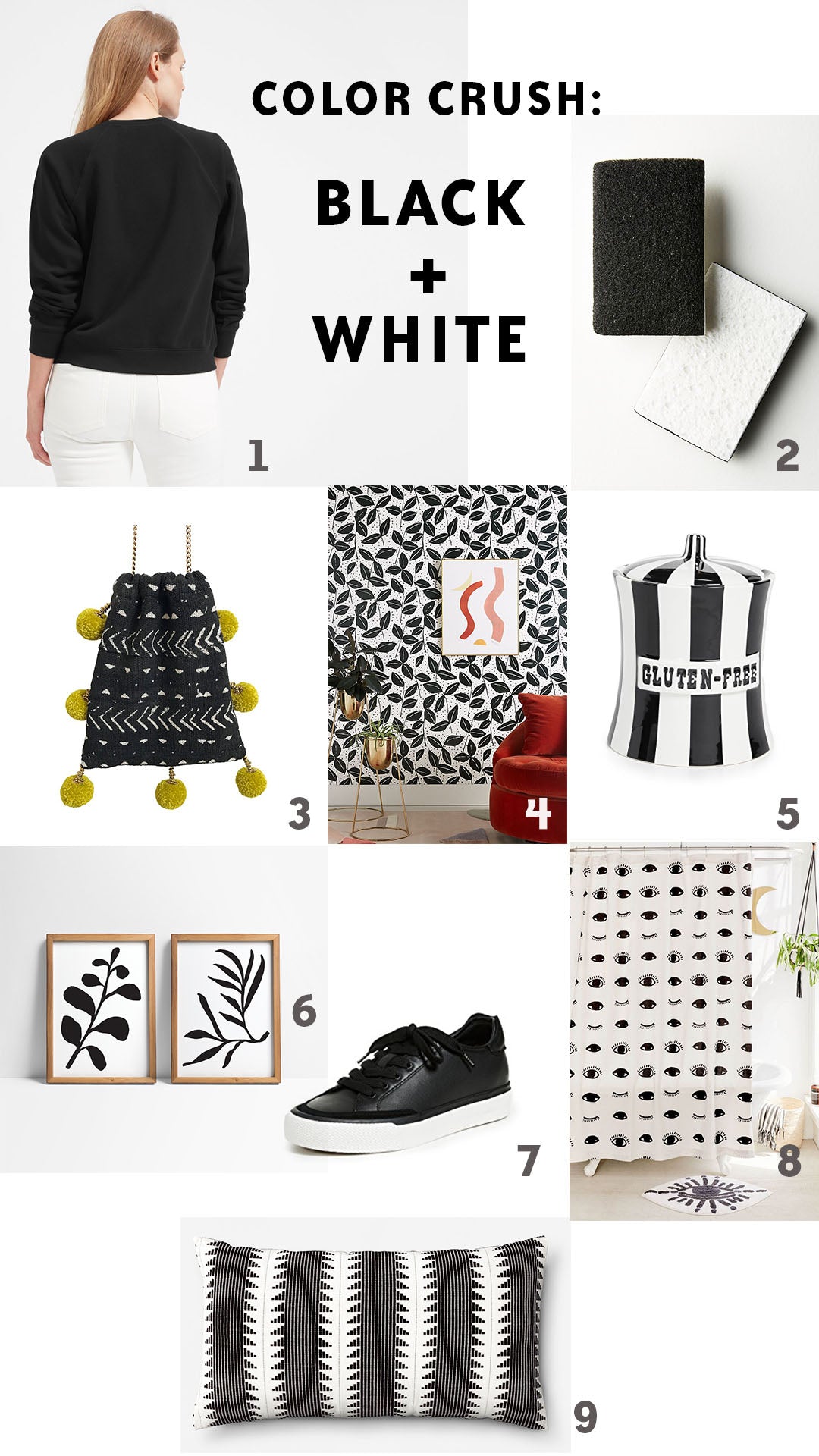 In color, like in life, sometimes opposites not only attract - but also compliment each other. One can be strong, while the other remains soft. One can be powerfully bold, the other pure and open. No color duo does this better than classic black + white. The striking, sophisticated, timeless dynamic duo of all duos.
This color pairing has been around for all of time, and never fails to be anything short of amazing. It's the master chameleon of the color world.
It can be sophisticated. Coco Chanel is synonymous with this refined color combination. Much like Chanel herself, this combo balances power and grit with feminine chic. At once bold, yet soft, women and men have been turning to this rich palette in fashion again and again. Equally in style any season of the year, there's good reason this combo just works. It's simple, striking and pleasing. Every time.
It can be playful. Patterns, textures + whimsical details take on new life in this refined palette. The absence of colors competing for your attention allows your eye to notice all the clever quirk this room has to offer.
It makes the ordinary, extraordinary. In the absence of color, black and white turns patterns + silhouettes into graphic art. Making them more simple, yet impactful at the same time. Shapes and repetition become apparent and even more appealing.
For us, it's a combo we turn to again and again in our art, in our homes and in our wardrobe.
1. Everlane sweatshirt, $40. 2. Sponge Scrubber, $6. 3. Gaia for Women Bag, $128. 4. Garden Wallpaper, $128. 5. Jonathan Adler Vice Canister, $128. 6. Two-of-a-Kind Print, $75 7. Rag + Bone sneakers, $250 8. Winky Eyes Shower Curtain, $39. 9. Throw Pillow, $18.74