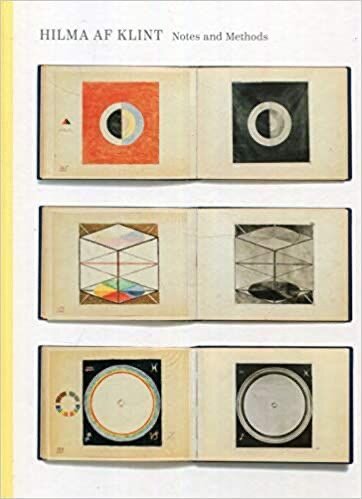 Happy Tuesday, friends!
I want to finish off this month with a new monthly series focusing on things I'm loving that help inspire me and that will hopefully help inspire you, too.

Below you'll find a monthly round-up of the things I'm loving and using this month, including art supplies, books, music, articles, videos, fashion items, and more!
Kick it '70s-style with the Cortez, one of Nike's most recognizable designs that features an original chevron-tread rubber sole and a bold signature Swoosh.
I'm absolutely in LOVE with these. They're perfect to wear with dresses all Spring and Summer long!
S and I have been having LOTS of impromptu dance parties lately, usually with this playlist streaming in the background.
Music always has a great way of boosting our mood and kicking our creativity into gear!
Paul Klee and his brilliant use of color always inspires. 
This book, and it's dive into the abstract aspect of Klee's work, offers a fun and different perspective.
Paul Klee_ The Abstract Dimension examines a previously little-explored aspect of the artist's oeuvre.
Among the nearly 10,000 works Klee created in the course of his career are some of the most pioneering and influential examples of modernist abstraction―works that continue to resonate today.
Starting in 1913, this book presents around 100 works from all periods of Klee's career, reproducing paintings and drawings from numerous renowned institutions and private collections in Europe and overseas. 
The works are grouped under four themes―nature, architecture, painting and graphic characters―that show how Klee constantly oscillated between the semi-representational and the absolute abstract.
I recently added this Helma af Klint book to my collection. 
Not quite a museum visit, but for these still close-to-home times, it is providing LOADS of new inspiration!
Notes and Methods presents facsimile reproductions of a wide array of af Klint's early notebooks accompanied by the first English translation of af Klint's extensive writings. 
It contains the rarely seen "Blue Notebooks," hand-painted and annotated catalogues af Klint created of her most famous series "Paintings for the Temple," and a dictionary compiled by af Klint of the words and letters found in her work. 
Totally obsessed with these grown-up crayons!
Oil, so rich and luxurious in texture, and richly pigmented, these are oh so fun for scribblers to serious artists alike.
This set of 12 Introductory Colours, are an excellent introduction to this very high quality, versatile medium.
Winter dryness + extra handwashing has been taking a toll on my skin this year. Anyone else having the same problem??
Enter this amazingly rich, yet light, and oh-so-amazing smelling hand pomade.
Le Labo's pomade has a plant-based formula enriched with Shea Butter, Sweet Almond and Peony Root to repair, nourish and moisturize dry, damaged hands. 
It's scented with refreshing Basil and citrusy Verbena for a clean, fresh smell.
Stanley Tucci_ Searching for Italy
One of my latest happy obsessions? Stanley Tucci's Searching for Italy. 
Sunday evenings, Italy, food, Tucci? It doesn't get any better!
And that's a wrap on things I'm loving in March to inspire!
What things were you loving this month? Comment below and let us know! We're always looking for new things to try to keep that inspiration flowing freely.
Until Next Time,
Jill Xx