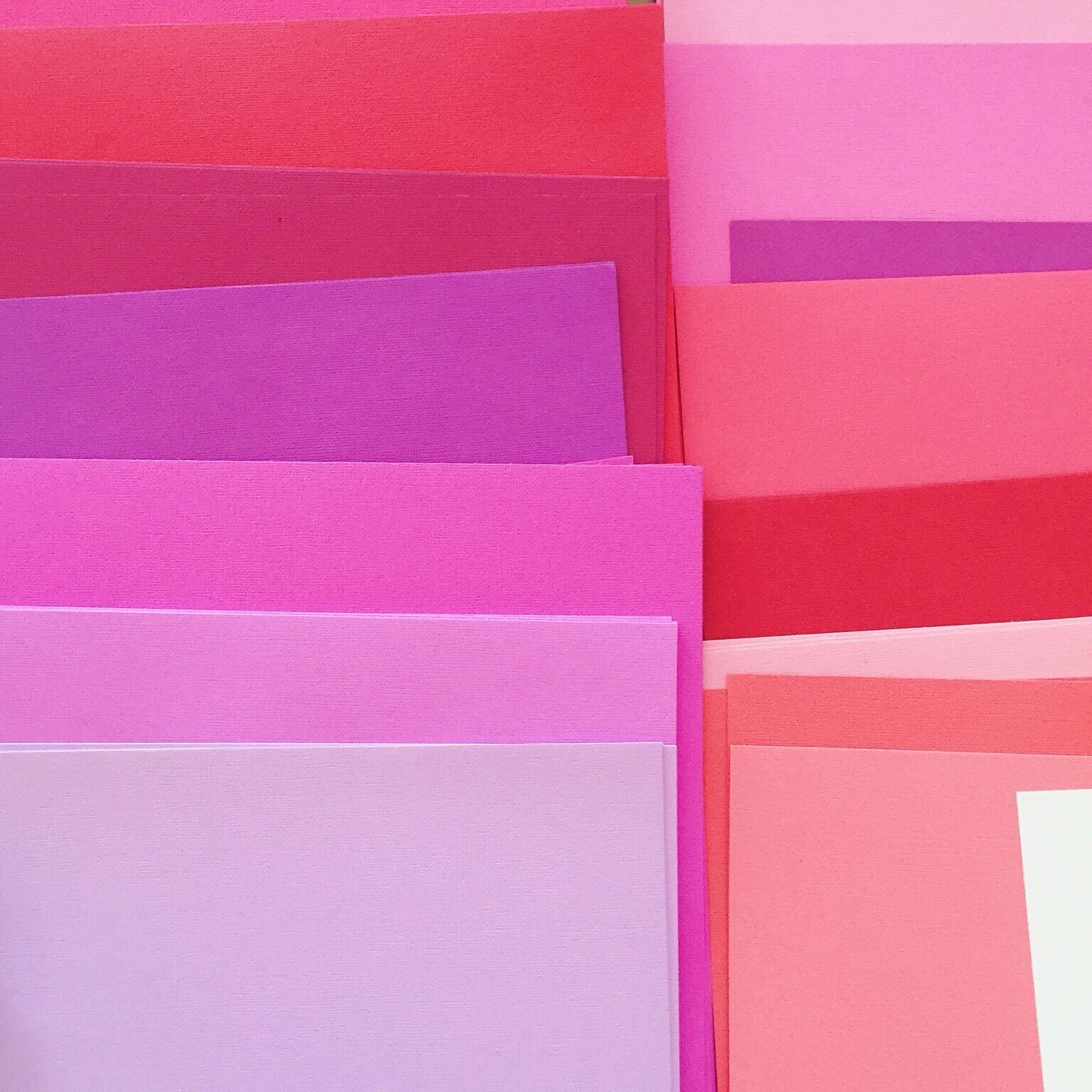 Happy Thursday, friends!
To keep our January new habit momentum going, today, I'm sharing my favorite supplies and books to keep you motivated to make.
At times, it can be difficult to keep the inspiration and activity flowing (we've all been there, for sure.) After years of tinkering, I've discovered that having good supplies and motivational reads nearby, that you enjoy using, is one of the best ways to keep your art practice consistent, engaging and something you look forward to in your day.
Supplies
I'm a sucker for supplies, I mean, I just had to install new studio shelving to organize the chaos that exists in there. BUT. Good supplies, and by that, I mean good, mostly affordable quality, that are tools and mediums that you genuinely look forward to using, are the best way to show up consistently to your creative practice. Your supplies should be so good, that you smile just taking them out to begin your work. Try LOTS of things here, different types of paper, pens, markers, paints - whatever it is that makes your heart sing, you should have them on hand!
What's to love about these brush pens?
Water-based pens ideal for coloring, fine art, illustrations, doodling, journaling, hand lettering and more! 

Set of 9 colors with colorless blender pen (and the whole range of colors, including this set is BEAUTIFUL!)

The soft and flexible brush tip works like a paintbrush to create fine, medium or bold strokes; fine tip gives consistent lines. I love the variety of marks and lines I can make with these. 

In this set, the colorless blender pen softens and blends colors to create a cool watercolor effect.
I'm a sucker for good tape. To use to mask parts of my paper to create patterns, to decorate art, packages, cards, everything. This Japanese Washi masking from Japanese masking tape Brand MT (kamoi kakoshi) tape is one of my  favorite brands for its great colors + ease in peeling and sticking. 
I'm a sucker for oil pastels, and this set is no disappointment. Great colors, affordable, amazing quality. This set of 15 bright + intense shades will quickly become a fave. 
I LOVE colored dot stickers. Definitely one of my all time favorite supplies! I use them to decorate cards, gifts, and make original art. They are fun to use with my daughter too, i mean who doesn't love a good, happily colored sticker? 

I've recently become a bit obsessed with these gouache paints. A hybrid medium that sits between watercolor and acrylic, this is perfect for a beginner looking for a bit more saturation and boldness than you'll get with watercolors. These dry to matte, in beautiful, richly saturated colors. 
These brushes will become your best friend for working in watercolor. You can use them, just like a pen or pencil, making marks, lines, creating fine detail. This set includes 3 fine tip, and 3 flat tip - the perfect starter set to get you hooked. 

Case for Making is hands-down my favorite watercolor shop EVER. Their colors are beautifully pigmented and unique. And while, yes, their prices are a bit more on the spendy side, i promise as you get hooked on watercolor painting, having a few (or a lot) of their paints in your supply closet will definitely make you SMILE! This custom feels set includes some of my favorites of theirs - from super fun fluorescents to rich, earthy shades.This is a spendy but beautiful option for all the paint-lovers out there.
This set is my day-to-day go to watercolor set. Beautifully pigmented, super affordable, and available in set sizes from 12 - 72 pans - these are a wonderful quality that you'll use again and again. These Kuretake Gansai Tambi Watercolors are handcrafted, professional-quality Japanese watercolors with a highly blendable, creamy-smooth consistency. What I love most is how rich and intense the colors are, more so than any European or American set I've tried.  

I buy these in BULK for my daily making. It's great to have high-quality, but small paper around to make your practice approachable and doable in a few minutes a day and this is my all-time-fav paper for that purpose!
Books
Books are another thing I've found to make a major difference in my motivation when it comes to making. There are so many amazing books out there dedicated to creativity, art, and how to capture (and keep hold of) inspiration.

Stock up on some of these and try to read a couple of pages or a chapter each day. I believe you'll find that the motivation and inspiration you seek will come to you naturally if you stay consistent!

Color is one of the most profound ways we have to express ourselves. In this lively workbook for artists, graphic designers, hobbyists, and creators of all types, you will journal your way through fresh and enriching ways to develop a more personal connection to color in your art and life. 
Using watercolors, gouache, or any other water-based medium, dive into color theory and explore your personal style while playing with a balanced blend of experiments and color meditations. Discover a personal color wheel while exploring tints and shades. 
Experiment with color mixing while you make as many of one color as you can - and then name them all (honeydew green, avocado green, mint ice cream...). 
Through playful prompts and inspiring examples, and with lots of room for painting, this book will guide you to a new or expanded relationship with color and deepen your understanding of what color can do for you.
Stretch the boundaries of your creativity with daily doses of wisdom and encouragement in this quirky 365-day journal. 
Every day is an opportunity to engage your persistence, patience, imagination, and daring as you test your limits_ draw a round figure using only lines, coin a new word, create a recipe showcasing an ingredient you've never used before, set a shopping list to a melody.
Each day, insight from famous artists, writers, architects, musicians, chefs, dancers, sculptors, actors, photographers, designers, and other creatives will both challenge and push you. With space to doodle and to record personal epiphanies, watch creativity transcend borders, and prepare yourself to make that leap, too. At the end, you'll have built a portfolio that showcases your most inspired year ever. 
My Life in Color offers a unique way to create a vibrant self-portrait. 
Conceived by Brittany Watson Jepsen, founder of the beloved blog The House That Lars Built, this guided journal is divided into eight color-themed chapters that are filled with thought-provoking prompts. 
Uncover your passions in the red section, ponder your personal growth in the green section, and think about what calms and centers you in the blue section. 
This hardcover journal has a removable jacket and exposed binding that shows off its multicolored signatures. It lies perfectly flat and features space to gather mementos and organize them by color. 
Within these pages, the random aspects of your life—your memories, current obsessions, and dreams for the future—will fall into harmony, because everything is beautiful when it is arranged in rainbow order!
Bestselling author, artist, and illustrator Lisa Congdon brings her expertise to this guide to the process of artistic self-discovery.
Find Your Artistic Voice helps artists and creatives identify and nurture their own visual identity.
This one-of-a-kind book helps artists navigate the influence of creators they admire, while simultaneously appreciating the value of their personal journey.
Features down-to-earth and encouraging advice from Congdon herself

Filled with interviews with established artists, illustrators, and creatives

Answers the question "how do I develop a unique artistic style?"

An artist's voice is their calling card—it''s what makes each of their works vital and particular, but developing such singular artistry requires effort and persistence. Find Your Artistic Voice offers everyday strategies, inspirational anecdotes, and practical advice to push through fear and insecurity in your artistic practice.
Insights and inspiration for anyone who makes art (or anything else) from someone who's been there (and maybe still is).
From the creative mind and heart of designer Adam J. Kurtz comes this upbeat rallying cry for creators of all stripes. Expanding on a series of popular essays, this handwritten and heartfelt book shares wisdom and empathy from one working artist to others in his signature tone_ empathetic, vulnerable, inclusive, and conversational. Perforated tear-and-share pages make it easy to display the most crucial reminders or to pass a bit of advice on to someone who needs it.
As wry and cheeky as it is empathic and empowering, this deceptively simple, vibrantly full-color book will be a touchstone for writers, artists, entrepreneurs, and anyone else who wants to be more creative--even when it would be easier to give up and act normal.
"For Coloring Book Graduates!"
Sketch and paint right on the pages of this fun, modern, approachable practice and inspiration book focusing on one of the most popular drawing tools - pencils of all kinds.
This playful, colorful exercise book is filled with fun, contemporary, beautiful illustrations by leading illustrator Ana Montiel. Pencils of all types, including colored pencils, charcoal pencils, are explored as artistic tools.
The exercises explore mark making, patterns, geometrics, simple drawings, texture, and composition and includes professional tips and tricks that will enhance your skills as you work through the book. Each spread has one page filled with art examples and an exercise, with room to draw and create right in the book. 
The Pencil Playbook is printed on high-quality, uncoated paper, allowing you to paint or draw anywhere that inspiration strikes.
Explore abstract drawing, pattern drawing, meditative doodling and more with this all-in-one learning and practice book. This is a great volume for artists, designers, doodlers, illustrators, painters, pattern illustrators, and zentanglers of all ages. You will not want to miss it!
"A must read for anyone hoping to live a creative life... I dare you not to be inspired to be brave, to be free, and to be curious." —PopSugar
From the worldwide bestselling author of Eat Pray Love and City of Girls_ the path to the vibrant, fulfilling life you've dreamed of. 
Readers of all ages and walks of life have drawn inspiration and empowerment from Elizabeth Gilbert's books for years. Now this beloved author digs deep into her own generative process to share her wisdom and unique perspective about creativity. 
With profound empathy and radiant generosity, she offers potent insights into the mysterious nature of inspiration. She asks us to embrace our curiosity and let go of needless suffering. She shows us how to tackle what we most love, and how to face down what we most fear.
She discusses the attitudes, approaches, and habits we need in order to live our most creative lives. Balancing between soulful spirituality and cheerful pragmatism, Gilbert encourages us to uncover the "strange jewels" that are hidden within each of us. 
Whether we are looking to write a book, make art, find new ways to address challenges in our work,  embark on a dream long deferred, or simply infuse our everyday lives with more mindfulness and passion, Big Magic cracks open a world of wonder and joy.
This is only the tip of the iceberg when it comes to my favorite supplies and creative reads, so if I've piqued your interest with this list you can check out the full shopping lists here and here!
Happy Making!
Jill Xx